by Phil on Jul.12, 2009, under Shop/Bike
For those who wanted pictures (click on any to enlarge).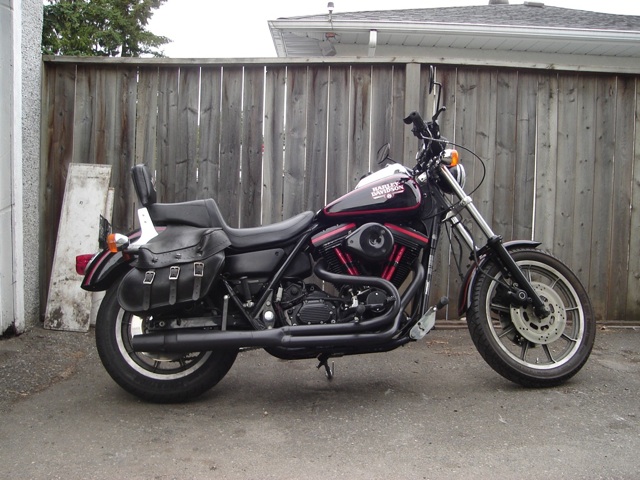 The right side. The very long throttle cable will be replaced as soon as the new one comes in, creating nicer and cleaner routing and eliminating the possibility for kinking in the triple-trees.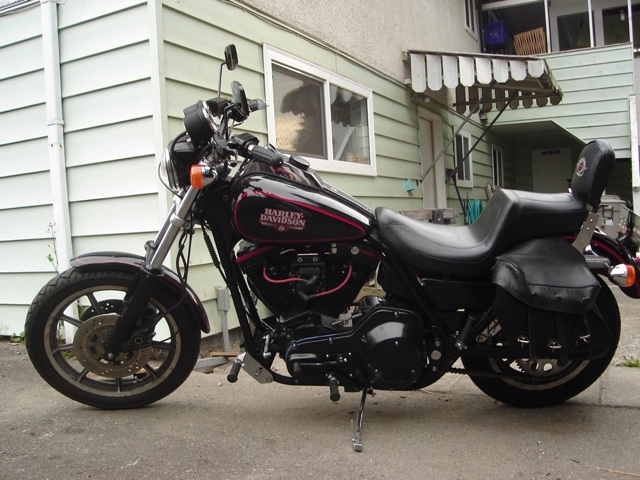 The left side. Sorry for the poor lighting, but I was too lazy to turn the bike around. Imagine an even blacker version of the right side.
Phil
:Harley, Shop/Bike, Wrenching